ÖKO

THERM

® – Compact Biomass-Heating Systems
Die ÖKOTHERM® Complete solution for power ranges from 49 kW - 950 kW
The ÖKOTHERM® Compact biomass heating system has proven itself for over 30 years in use with stalk-type biomass.
The robust and high-quality design guarantees this premium product a long service life as well as a high heat output from the fuel used.
By choosing fuel from your region, you get an ecologically sustainable way of heating. The low emission values speak for their use and thus enjoy quick official approval processes.
Low operating costs due to low wear and tear and low susceptibility to faults due to few moving parts are further plus points for this compact system.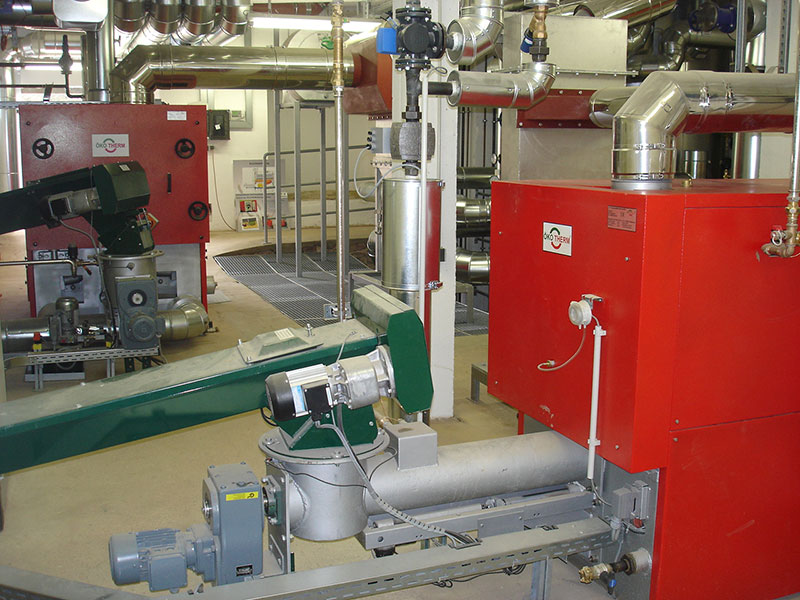 Components
Furnace and boiler
Electronic control
Fully automatic fuel feed system, ignition and deashing
Flue gas cleaning systems
Application
Poultry sheds
Industry and housing estates
Agriculture, glass houses, nurseries
Hotels, nursing homes, leisure centres, schools
Indoor swimming pools
Public administration buildings
Eco villages
Biogas plants
Fuels
Miscanthus: chips, briquettes or pellets
Any types of straw: loose, briquettes or pellets
Grain: low grade, waste or cleanings
Oil seed rape, rape cake
Pressed residues: coffee, grape, AD digestate etc.
Wood chips, wood pellets
Dried manures: chicken & horse litter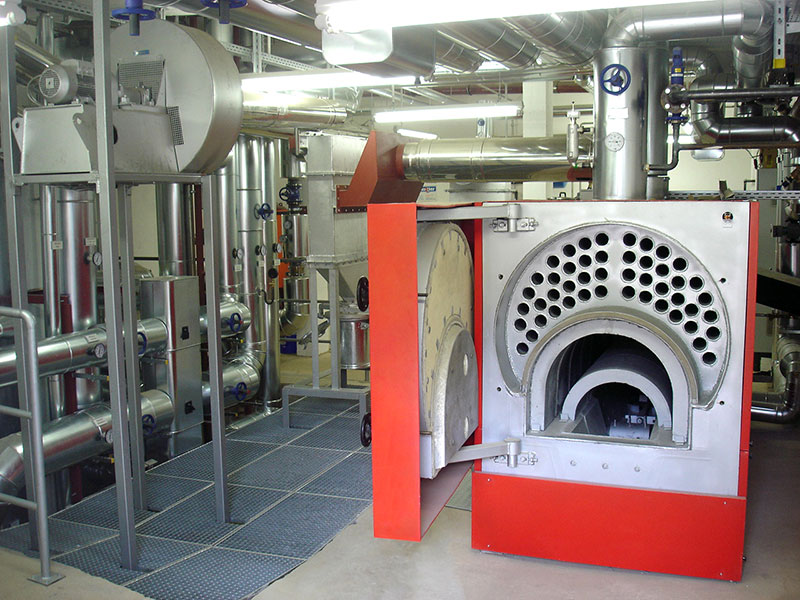 Your Benefits
Independent of any one particular fuel
No clinkering and slagging in the furnace chamber irrespective of the fuel
Optimal combustion behaviour
Low emission values
Fulfils European emission control regulations
Flue gas analysed using a lambda probe to automatically control the energy output
Pioneered in burning stem like fuels such as miscanthus, straw and grain for more than 30 years